Welcome to .......................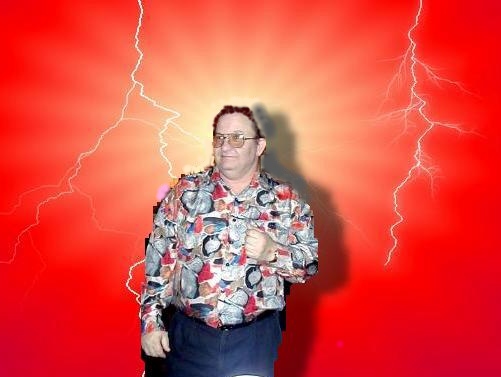 YOU CAN CHECK IT OUT OR TAKE A HIKE....THANK YOU VERY MUCH !
IF YOU HAVE ANY COMMENTS KEEP THEM TO YOURSELF .

Who is Joe ????
Read on and you'll find out about the amazing times and escapades of Joe.
Baby Joe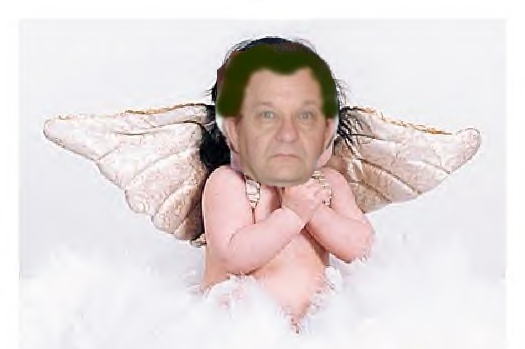 Joe was born in New York City but spent his puberty years wandering the highways and byways of Bergen County, NJ. Joe became a music addict during this period and searched and searched for willing participants to join his doo-wop group which only included him at the time. He thought of singing all the parts himself but he figured that would never work and besides, it would be tough at live shows running between microphones.
Unfortunately, he never found the right mix of singers, which meant being alone didn't qualify as a doo-wop group which ended his career before it began. Joe finally moved on to other adventures in his life. He eventually married a charming and beautiful lady and they had two wonderful sons. However, Joe never lost that passion to sing. Many years later he was finally successful in putting a vocal group together in 1999. He hooked up with three guys who had spent some time in the entertainment industry but never as singers. Joe liked what he heard and his group was finally formed. Known as Joey and the Three Tophatters, they played the usual crummy dives and filthy small clubs around bergen County.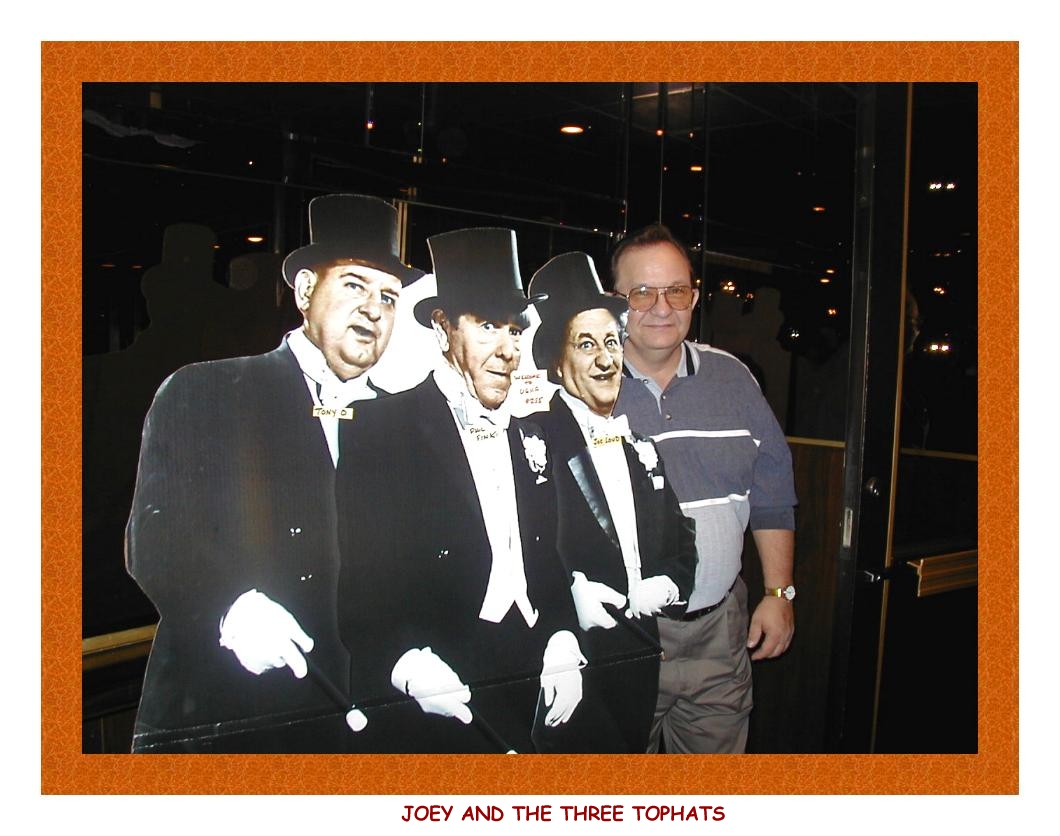 Eventually they became headliners at the Riviera Lounge in Hackensack, NJ. One day a sleazy record producer stopped in the Riviera for a quick beer and caught the act. He liked the group and offered them a chance to record for Hit and Run Records. It looked like Joey and the guys were ready to break it big time. The group was set to record at Hit and Run's recording studio located in the basement of a shoe store in Perth Amboy but were thrown out of the studio when an unknown "salsa" singer paid off the record producer to give him the recording time. "Mambo Number 5" was recorded that day and as they say, the rest is history. Joe and his boys were lost in the latest Mambo "rage". They tried to capitalize on the sound later on when they did a cover of "Angel Baby" in a mambo beat (This song was originally done by Rosie & the Originals). Joe and the boys packed it in after that but Joe keeps popping up in the strangest places ..........................

"Hey, You Guys Play a Mean Guitar"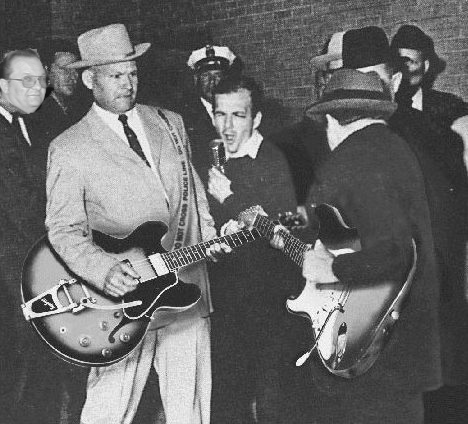 The famous "Find Joe in the Crowd" photo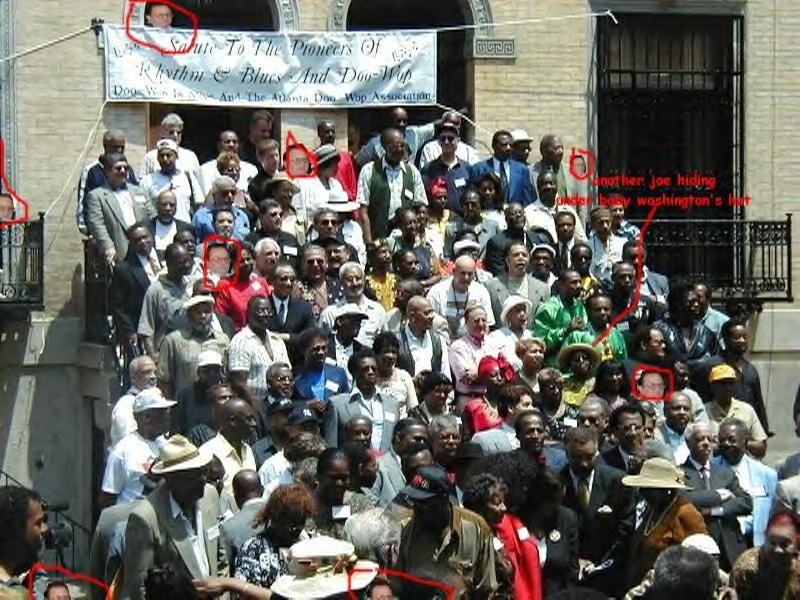 Once again, Joe happened to be at one of those memorable moments in history that he is now famous for. Joe was in Harlem on the morning of June 6th trying to find Sylvia's Rib House for breakfast. He got lost and stumbled upon the "The Great Day in Harlem II" photo shoot. This event brought some of the biggest R&B stars together on that shining day in June. Joe thought it would be okay to take a place in the photo because he once owned an original 45RPM of the "Closer You Are" by Earl Lewis and the Channels. The event coordinator didn't challenge Joe because he thought Joe was Carlo from the Belmonts. The event was a success but when the negative was developed someone noticed something mysterious about the picture. Joe is seen in different spots throughout the crowd at the same time. The FBI is now investigating Joe impersonators and have agents interviewing the participants. Baby Washington informed agents that during the shoot she thought she WAS Joe but it was a very hot day and she probably had a mild case of sun stroke.

Joe posing as Playboy Bunny in order to meet Jackie Wilson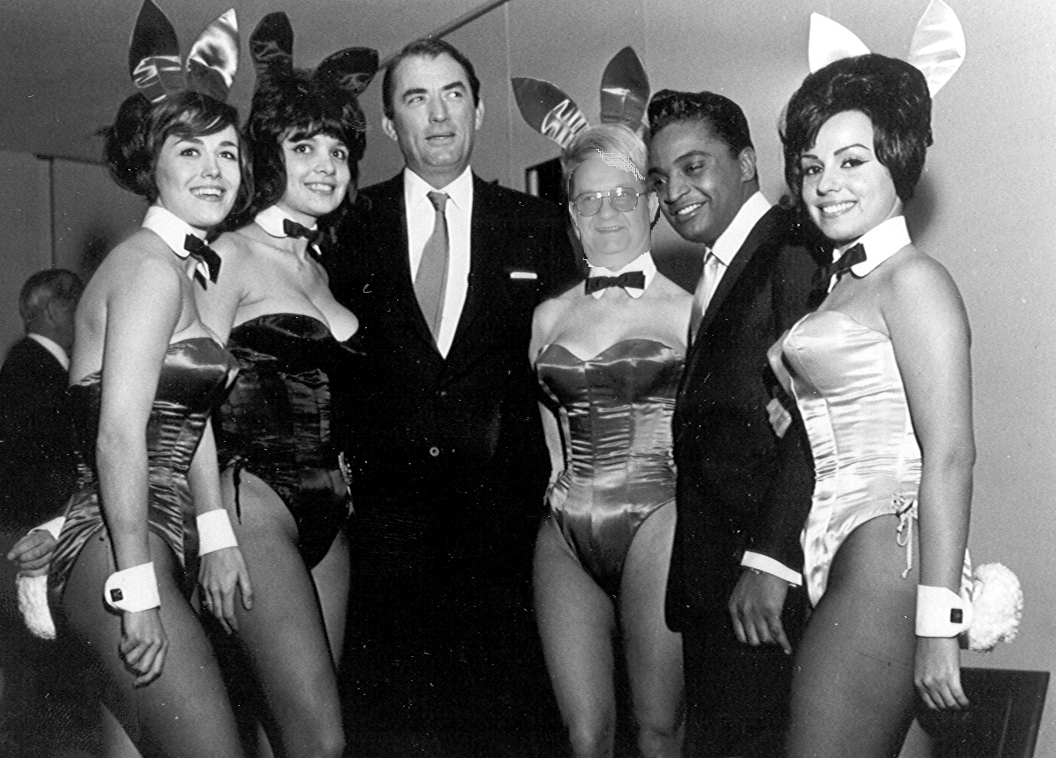 Joe fills in with Turbans at UGHA Hall of Fame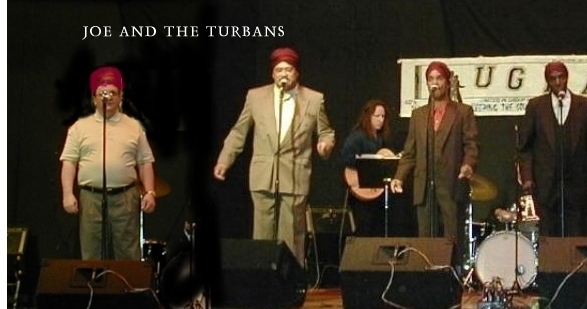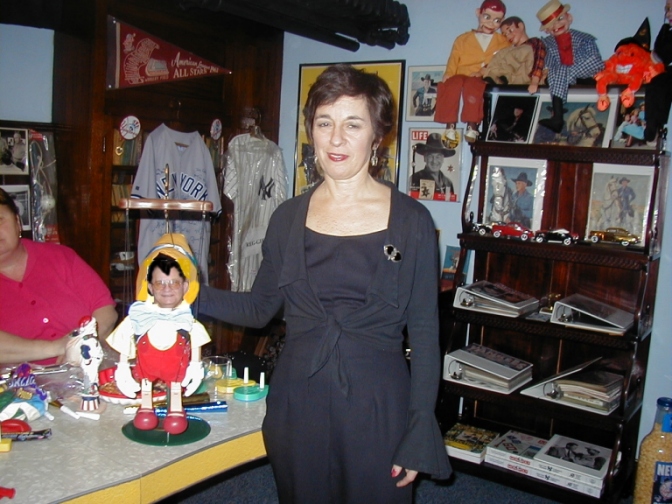 Joe and Renee at Costume Party. Renee is dressed as classy, society lady and Joe copied famous puppet. Not sure how he got into such a small suit.

A STAR IS BORN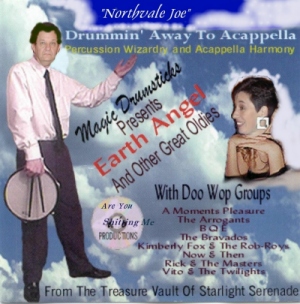 "Northvale Joe" just loves to bang on things. Starting about second grade, he was always beating on something – his potty, his brother, the seats, the dashboard, the windows, HIS HEAD. "He used to drive me nuts." said his mother, Mrs. Northvale ( It's funny but his wife says the same thing now). So when Joe eventually asked for a drum set, she and her husband, quickly agreed and helped him purchase a slightly used $ 8 eight-piece set. They also found him a tutor, Homer Simpson Jones, a paroled, middle school music teacher who believed Joe was a troubled youth but so were a lot of kids. Homer said, "He doesn't have a clue what he's doing but he seems to like it so who am I to discourage the poor guy, besides I'm making easy money."
Since then, Joe, known also as "Magic Drumsticks," has been performing professionally throughout the New York metropolitan area with over 50 appearances to his credit. Gigs for service clubs include the Moose Lodge, Elks, Eagles, VFW and Cubby's Hot Dog stand in Hackensack, NJ. He's been invited to play for large gatherings at state mental institutions and senior citizen centers (they thought he was with Lawrence Welk's band). He also played at a 7 Eleven in Paramus to help raise funds for the Indian Earthquake Relief fund (the manager politely asked him to leave after some customers started throwing twinkies at his head) .
He has also been contracted by the Italian Heritage Association to NOT play at any of their functions or else he sleeps with the fishes.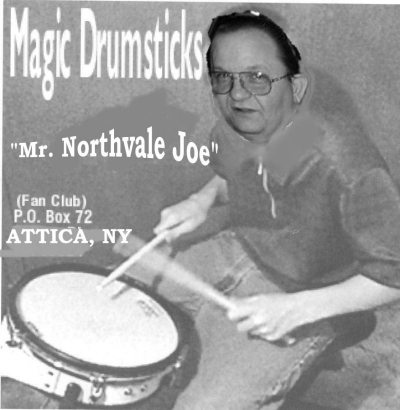 But by far, his most memorable event was when he was invited by town sponsors Jack and Jill Bohonk to North Amboy, NJ where an outdoor stage was built just for him at the No Tell Motel overlooking disgusting Raritan Bay. He played there twice during the 1998 4th of July weekend and is responsible for an exodus of cheating husbands who said they would rather go home and have sex with their wives. The town was grateful for Joe helping rid the town of unsavory characters. Unfortunately, Joe played in South Amboy the following weekend and drove the same people back to North Amboy. BOTH towns have banned "Magic Drumsticks".
His last gig was for the Northvale dog pound, end-of-the-year party where he played his music amid the howling and shrieking of the animals who seemed to be suffering from some terrible affliction. Surprisingly, after Joe left, the animals stopped their howling.
Joe believes he's come across a life-long passion. "I'm gonna keep on playing until I die or someone shoots me , whatever comes first," he said. "I can't stop. It's like an addiction to me." He already has a loyal local following and he's working with professional musicians on his next CD entitled Northvale Joe & Friends; "If You Hurt Before Wait Until You Hear This".

UGHA Hall of Fame 2001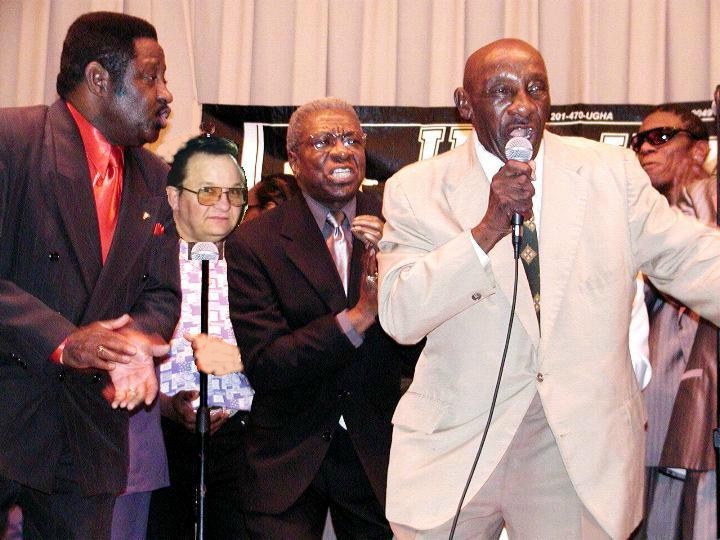 Once again, Joe shows up at one of those memorable moments in history. Here's Johnny Bragg leading the grand finale at the UGHA Hall of Fame. Joe was talking to Johnny before the show and he told Joe in the spirit of friendship "Come and visit some times". Well, Joe thought when Johnny was onstage singing would be a good time. he even grabbed a microphone and jumped into the finale (unfortunetaly Joe didn't know the words to the Gospel number being sung so he was humming "Angel Baby" which is one of his fav songs which appears on his Magic Drumsticks CD.

JOE AND RENEE
Obviously, there are a few exaggerations on this webpage but it's no exaggeration to say Joe is one of the nicest people around and a good sport. Joe and his lovely wife Renee are strong supporters of Rhythm and Blues music and are also devoted members of the United in Group Harmony Association (UGHA). Joe is also one of the "Breakfast Boys" who inhabit Relic Records each and every Saturday morning. You'll find Joe telling the worst jokes in the world and talking about the best music in the world.

Stay tuned for more escapades of Joe !!!!!!!!!!!!!!!