THE U.G.H.A .PHOTO GALLERY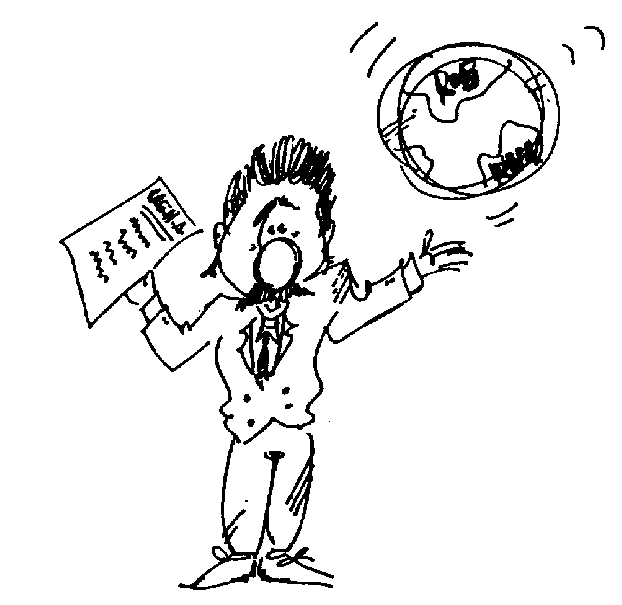 THE UGHA 10th Annual Hall of Fame
April 8, 2000
THE INDUCTEES


HALL OF FAME REVIEW
By Charlie Callahan (hooziemoto@aol.com)
I just returned from the HOF that inducted the Crests,Midnighters, Calvanes,Turbans & Wanderers, with Honorary Inductees: The Rivileers & Four Tunes!!!
The show was earth-shaking to say the least. Before the show, I spoke with UGHA members: Gary from Ohio, Chuck from Pittsburgh, Charlie from the MillsBros society, Tom and his wife from Conn. I also spoke to some of the Inductees listened to thier stories of "terror" while touring the South by bus in the early '50's because they were black!! Johnny Reed, the last living member of the Orioles, said that one guy had a white girlfriend on the tour bus, who they had to hide her under a blanket JUST TO GET GAS!
Lots of collectors, friends and new buddies - memories galore! Incidentally, Gene Pierson, lead of the Rivileers, died last Thurs. His son was there to accept the plaque for his dad's efforts and appreciation for all that Gene gave in his lifetime. It was an extremely moving moment....tears flowed like rain - both on stage and throughout the audience. Gene will be missed by all and will be buried on Mon. Herb Crosby (original Rivileer) and Don Cruz sang "A Thousand Stars" in dedication to their recently departed friend and comrade. (Note: With just 1 on lead and 1 on background, ...a whole the size of Utah was missing). Herman Pruitt, Fred Willis and Jimmy Corbitt of The Calvanes responded and walked onto the stage and began to fill the background.
Well...it's almost impossible to put into words the enormous love and emotion thqt filled the place at that moment. Here's these guys, the Calvanes, who had just arrived from California to accept their awards, jumping in to help with a song that they hadn't prepared or ever sang before, but they knew that the harmony was incomplete and so they filled in. The standing ovation they received will live forever in the memory of we who shared that moment. Applausse and shouts of "More..more..more.." kept them on staage to sing "For Sentimental Reasons", which brought down the house and then the 'dedicaton' for Gene of "Don't Ever Leave Me". Although they smiled and bowed to us, surely it was us who were blessed by THEIR presence. Every moment of life should be filled with this much happiness, love and appreciation....you really just had to be there....
Another touching moment was, after showing the tape of Rudy Wets and his Keys previous performances, Rudy West's wife accepted a plaque for the contributions he made to R&B. He was loved for his voice, personality and just his mere presence and will be sadly missed. Hey! ...It was melancholy - but as we grieve their loss - we also cherish their contribution. The memory of what they gave to our music lives on and will continue forever.
Anyway, the Turbans were Super! ..."When You Dance", "Congratulations" & "Sister Sookey" sounded just like the vinyl (although Al Banks passed on the other members still live on. Johnny Maestro came on to accept his award but had to run to another appearance - the others Crests were not available. The Midnighters (without Hank Ballad who is ill in Calif) joked of how they wrote and taught "The Twist" to Chubby Checker who went on to teach it to the rest of the known world. The Sheps sang the Midnighters hits of the pre-Annie/FingerPoppin era. They were fantastic - they always are!
The Calvanes...not much to add to a group of guys that have the greatest of admiration, love and best wishes of everyone who has ever seen them perform - especially tonite at the HOF. Their close harmony, delivery and friendliness make them a favorite to everyone.
The Wanderers were absent fro their awards and Ronnie explained that his efforts to contack Ray Pollard were unsuccessful...so be it! The 4 tunes "Marie" played while images of all their records flicked onthe large screen. They have all been gone for many years now, but 'I Understand" the reason for thier induction into UGHA - they share a pedestal with only the "best" vocal harmony groups.
I'm sorry if the order of events did not coincide with the actual performances - but age and recall have their pitfalls too (Ha!). I remember who & what I can, when I can, if i can..! To all who shared these moments tonite, "Thank you..." To the remainder of the universe, "You're Welcome to the memories". The 10th and final UGHA Annual Hall Of Fame is history...only the memories remain to be revisited - time and again. .......Luv & hugs, .....Hoozie

CLICK ON PHOTO NUMBER TO VIEW
(Note: These are high resolution images and could take a minute or more to open depending upon your connection speed but are worth the wait)
(These photos will remain on-line until next UGHA concert)

| | |
| --- | --- |
| JM2 | Johnny Maestro Accepting UGHA HOF Award |
| Orioles 1 | Bobby Thomas' Orioles. Bobby also sang with Sonny Til and was the lead of Vibranaires who recorded Doll Face. |
| Orioles 2 | Group photo offstage (Johnny Reed not in this photo) |
| Orioles 3 | Johnny Reed (solo pic) performing with Orioles |
| Orioles 4 | Johnny Reed prior to show. |
| Turbans 1 | Group photo prior to awards. |
| Turbans 2 | Group accepting awards onstage. |
| Turbans 3 | Group onstage performing "Congratulations" |
| Calvanes 1 | Group with fans, Rich Kriz and Joe Morea |
| Calvanes 2 | Group receiving awards |
| Calvanes 3 | Group prior to show |
| Calvanes 4 | Group with wives of Jimmy Corbitt (seated left) and Bobby Adams (seated right) |
| Calvanes 5 | Group performing onstage. |
| Calvanes 6 | Group performing onstage. |
| Royals 1 | Norman Thrasher (Midnighters) Lawson Smith (Royals / Midnighters) and Charles Sutton (Royals / Midnighters). Charles was original lead of Royals who later became Midnighters where Hank Ballad assumed most of the leads. |
| Royals 2 | Onstage accepting awards. |
| Royals 3 | Onstage accepting awards. |
| Rivileers 1 | Herb Crosby (original member) accepting award. |
| Rivileers 2 | Herb and Don Cruz singing "A Thousand Stars" (duet) |
| Rivileers 3 | Herb and Don joined by Herman, Freddie and Jimmy of Calvanes in a wonderful display of kindness in helping Herb and Don. |
| Mrs. West | Mrs. Rudy West accepting achievement award for her late husband. |
| Ronnie I | Master of Ceremonies, Ronnie Italiano - UGHA President |
| Sheps | The Sheps performing Royals / Midnighters material. |
| Keys | Edwin Hall, Oliver Sidney and George Winfield backed up Rudy West as his Keys for many years. They also recorded in the 1950's as the Chateaus. |
| Joe | "Joe" testing HOF stage. For more about Joe go to: http://rnbhighway.freeservers.com/index.htm |
| Bobby & Caleb | Bobby Adams (Calvanes/Hitmakers/Nuggets) and Caleb Ginyard III (son of Caleb Ginyard (Du Droppers / Golden Gate Quartet). |
| Finale | Don Cruz leading inspired rendition of "Don't Ever Leave Me" in honor of Gene Pearson who passed away last Thursday. |
If you want to comment about this Website or just chat about Rhythm and Blues,
Please send an e-mail

by clicking here Tuneman56
If you want to learn more about UGHA visit my main website;